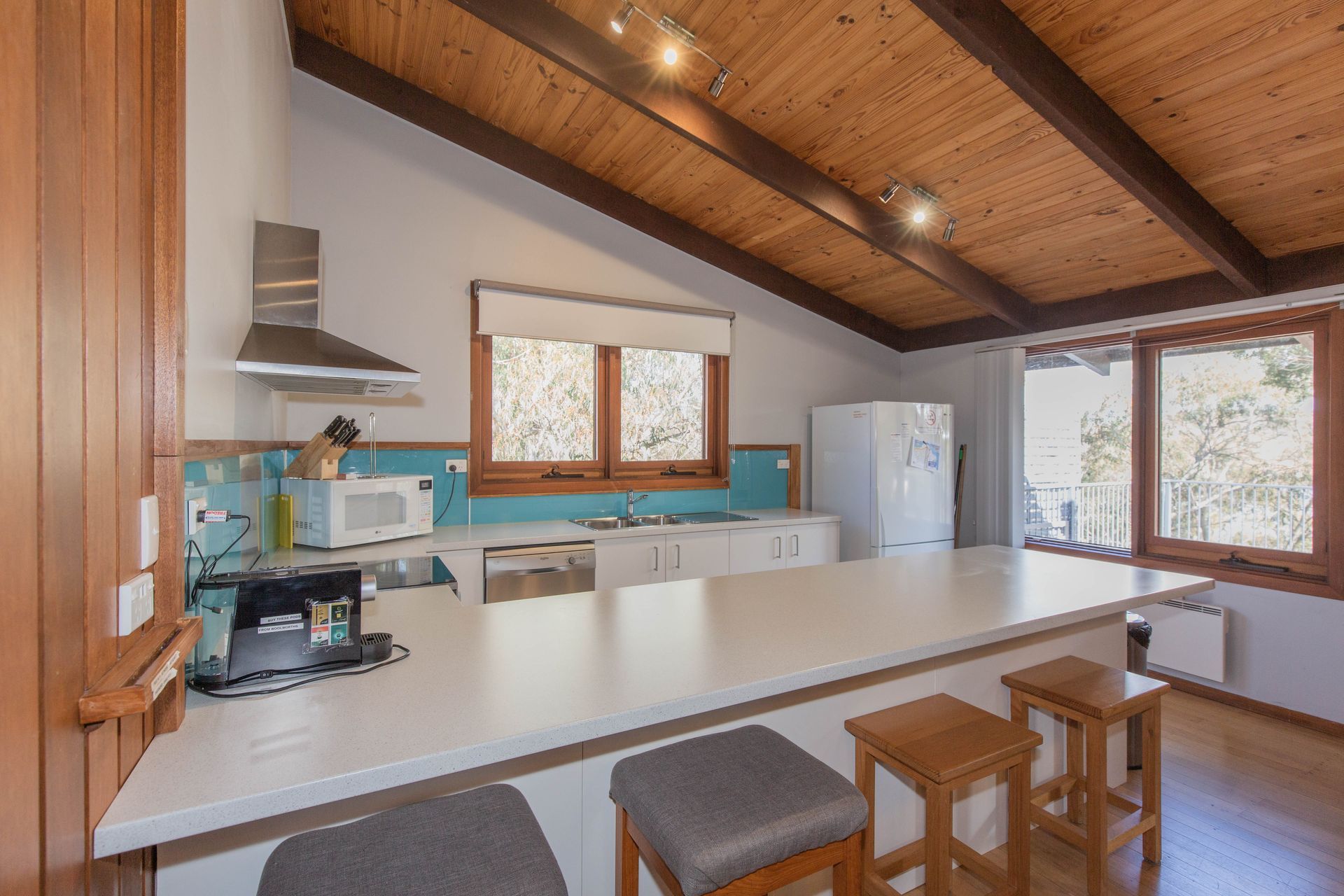 69 Townsend Street, Jindabyne
The Lakefront - 2/69 Townsend Street
Dear Guests,
Welcome to Jindabyne & The Snowy Mountains.
We hope you enjoy your stay with Accommodation Jindabyne and please know we are here to help throughout your stay. If there is anything that comes up during your stay, please do not hesitate to reach out at any time.
If you are looking for recommendations to get the best experiences in our area, please head to https://accommodationjindabyne.com/visitor-information/ .
All properties are self-contained with cooking and washing facilities and are supplied with all linens including towels, bath mats and tea towels. A starter pack of amenities is included to get you through your first night. You can bring additional supplies or purchase them locally. Your booking includes a $50 voucher to The Friendly Grocer which is located a couple of doors over from your key collection point.
If you need any assistance during your stay, please contact us on info@jre.net.au or 02 64562216 (you can follow the prompts for afterhours emergencies).
Regards,
The Team at Accommodation Jindabyne
Property Information
Stairs (to property and inside property)
28 steps over 5 flights & 4 levels
Parking/Garage (boat/cars)
Double garage + 4 off-street
Television/DVD
Soniq with USB port
OTIC DVD Player
To watch DVD: On TV Remote press source, select AV1
Heating
Wood fire in lounge area (wood not supplied)
Reverse cycle air conditioners in Games room, bed 1,2,3, & 5 (room 4 can be heated from bed 5 with door open)
Electric heater in bed 4
Fuse Box / Meter Box
On the outside wall on the left of the building
Bathrooms
Upstairs bathroom has separate bath & shower
3 x ensuites with showers only
Dishwasher & Other Electrical Appliances
Dishwasher, microwave, sandwich maker, kettle, toaster, Caffitaly coffee pod machine & electric frypan
To Use Dishwasher: press power, press program, press start
Oven
Electric oven
1/ Select function
2/ Select temperature
3/ Set timer
Hot Plates / Stove Top
4 solid electric elements
Washing Machine
Simpson
Turn Dial to cycle, select water level, pull cycle dial out to start
Phone / Internet
FREE Wi-Fi
Network name: TP_LINK_GUEST84
Password: LAKEfront69!
*Free Wi-Fi is provided for this property.
(Please be aware that while Wi-Fi is provided it is not always guaranteed to be functional due to our regional area and changing weather conditions).
Garbage:
Collection Friday morning.
Red wheelie bins need to be placed at the top of the driveway.
Recycling Collection:
Pick up every 2nd Monday morning.
Yellow wheelie bins need to be placed at the top of the driveway. Watch the neighbours for a recycling reminder.
Instructions
How to Use a Sauna
Warning, know when NOT to use a Sauna.
If you are pregnant or think you may be pregnant, abstain from using the sauna.
Stay out of the Sauna if you have been drinking alcohol or taking illicit drugs.
You should also avoid using a sauna or steam room if you are under age 18,
If you suffer from circulatory problems, heart disease, high or low blood pressure, diabetes, epilepsy, or any other condition that may affect your body's reaction to high temperatures. Consult a doctor if you believe you may have one of these conditions.
Don't remain in the sauna beyond your own capacity to tolerate the heat. If you begin to feel faint, nauseated, or your heart rate begins to speed, you should exit the sauna immediately.
Drink plenty of water before entering in order to combat dehydration. Also check your body for any metal (jewellery and zippers, for example) in order to prevent it from burning your body when it quickly heats up in the sauna.
Step 1
Always shower before using sauna.
Step 2
Generally, to begin with, 8 to 10 minutes in the sauna should be enough to cause your body temperature to rise and produce sweat without causing negative physical effects such as dizziness.
Step 3
Take a break and cool off for a little while, and if you feel comfortable returning to the sauna, spend another 5 to 10 minutes in there. While in the sauna or steam room, don't mess with any of the controls by pouring water on steamers or adjusting the temperature dials.
Avoid jumping into a cool pool or shower right away. Spend 10 to 15 minutes letting your body adjust to cooler air temperatures in order avoid putting your body through shock when you enter the pool or shower. Drink plenty of water to re hydrate your body.
Sauna Operating Instructions
Turn on sauna main switch (adjacent to window)

Press 'push button timer' to start sauna, heater will stay on for 45 minutes.

Allow 15-20 minutes for Sauna to reach operating temperature, (70 deg)
If you want steam pour a small amount of water onto rocks only, DO NOT pour direct onto elements.
Refer to "how to use a sauna instructions" for healthy sauna use.